Parchangma Chöd
With Lopön Chandra Easton
February 9 - 11, 2018
Chöd is a wonderful and powerful practice for these difficult times. It brings understanding to the root of our pain and offers a concrete method for the healing of addictions, traumas, and other "demons" in both our inner and outer worlds. It is a unique blend of the Tibetan Shamanic traditions and the Buddhist principles of compassion and emptiness. This centuries-old practice is sung and accompanied by the use of a traditional Chöd drum and bell. Healing comes when fear, fixation, and self-clinging are cut through, giving rise to the awareness of the pure nature of emotions and the emptiness of mental obscurations.
The Parchangma Chöd is an integral part of Do Khyentse's Dzinpa Rangdröl (Self-Liberation of Clinging) treasure cycle (terma). In this retreat, you will learn the five melodies and the musical patterns for the drum, bell, and kangling.
Online participation is available for those who have received the Dzinpa Rangdröl Empowerment from Lama Tsultrim Allione, Tulku Sang-ngag Rinpoche or another authorized teacher. Please email us for more info.
Required materials: The Chöd practice requires a Chöd drum and bell, both of which are available online at various Dharma stores. We suggest going to the Tara Mandala store, online at http://dakinibookstore.mybigcommerce.com/. The Kangling is optional.
No prerequisite required. Open to all. This is a required retreat for Gateway Foundation program.
Teacher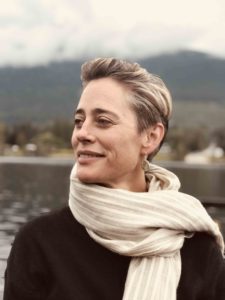 Lopön Chandra Easton
Lopön Chandra Easton is a teacher and translator of Tibetan Buddhism, focusing on the lineage of Machig Labdrön and Lama Tsultrim Allione. She has taught Buddhism and Yoga since 2001 and co-translated Sublime Dharma: A Compilation of Two Texts on the Great Perfection. She is currently on the Tara Mandala Bay Area coordinating…
Learn more about Lopön Chandra Easton