Parchangma Chöd
With Lama Tsultrim Allione and Anna Raithel
June 23 - 27, 2017
The Parchangma Chöd is an integral part of Do Khyentse's Dzinpa Rangdröl (Self-Liberation of Clinging) treasure cycle (terma). In this retreat, you will learn the five melodies and the musical patterns for the drum, bell, and kangling.
Chöd is a wonderful and powerful practice for these difficult times. It brings understanding to the root of our pain and offers a concrete method for the healing of addictions, traumas, and other "demons" in both our inner and outer worlds. It is a unique blend of the Tibetan Shamanic traditions and the Buddhist principles of compassion and emptiness. This centuries-old practice is sung and accompanied by the use of a traditional Chöd drum and bell. Healing comes when fear, fixation, and self-clinging are cut through, giving rise to the awareness of the pure nature of emotions and the emptiness of mental obscurations.
Required materials: The Chöd practice requires a Chöd drum and bell, both of which are available through our store, online at http://dakinibookstore.mybigcommerce.com/. Also recommended is a headlamp or small book-light for night practice. The Kangling is optional.
We are sorry that we cannot accommodate children on the land during this retreat.
This is a required retreat for Gateway Foundation (Tigers).
*No prerequisite required. Open to all.
Teachers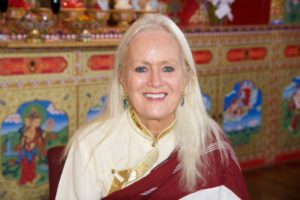 Lama Tsultrim Allione
Lama Tsultrim Allione is founder and resident lama of Tara Mandala.  She is author of Women of Wisdom and Feeding Your Demons. Born in New England to an academic/publishing family, she traveled to India in her late teens and was ordained as a Buddhist nun at the age of 22…
Learn more about Lama Tsultrim Allione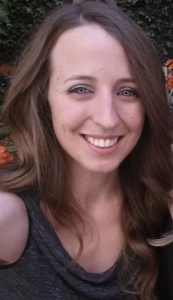 Anna Raithel
Anna Raithel first came to Tara Mandala as a summer volunteer, and after completing her B.A. in Religion at Wesleyan University, became a full-time resident. Over the next six years she held many roles including volunteer coordinator, retreat manager, temple manager, and finally as Lama Tsultrim's executive assistant and tour…
Learn more about Anna Raithel