Sutrayana: The Journey of the Buddha
With Polly Ryan, MA, MFT
June 3 - 10, 2017
Sutrayana looks deeply at the life of the Buddha and his teachings including the Four Noble Truths, the Noble Eight-fold Path, the Twelve Links of Interdependent Origination and other key teachings of the Buddha. We will do intensive practice of Shamata (breath awareness) and walking meditation, and we will also learn about Buddhism through the life stories of the Buddha.  
During the retreat there will be noble silence and six hours of practice per day as well as two hours of teachings by Lama Tsultrim and invited guest teachers. An optional oral exam will be given at the end of the retreat. We are sorry that we cannot accommodate children on the land during this retreat.
This is a required retreat for the Magyu Mother Lineage and Gateway Programs.
*No prerequisite required.
Teacher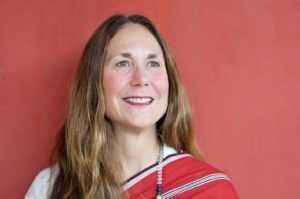 Polly Ryan, MA, MFT
Polly Ryan, MA, MFT has been a devoted student of Lama Tsultrim Allione since 1992. She has also studied with B. Alan Wallace for over two decades. Under the tutelage of B. Alan Wallace, she has studied Shamatha, The Four Applications of Mindfulness, Seven Point Mind Training, The Four Immeasurables,…
Learn more about Polly Ryan, MA, MFT