Kapala Training Level I: Feeding Your Demons®
With Lopön Chandra Easton and Polly Ryan, MA, MFT
May 4 - 9, 2017
Inspired by the ancient practice of Chöd, Feeding Your Demons™ is a five-step process created by Lama Tsultrim Allione that allows us to offer compassion and understanding to our own inner demons rather than engaging in battle and struggling with them. This process is of great benefit when working with a wide variety of personal demons and other dilemmas of modern life. The demon work will be balanced by the deep practice of Prajna Paramita, a "nature of mind" meditation practice. This training is the first step for licensed healing professionals who want to become certified to use this process professionally. 
This is a required retreat for the Magyu Mother Lineage Program.
We hope to offer CE hours for Marriage and Family Therapists (MFTs) and Licensed Clinical Social Workers (LCSWs). This activity is pending approval from the National Association of Social Workers and the National Board of Certified Counselors.  
*No prerequisite required.
Kapala Training Level 1 includes:
Feeding Your Demons™ – solo and partner work

Feeding Your Demons™ with drawing and clay

Extended Ally Process – solo and partner work

Prajna Paramita practice
Teachers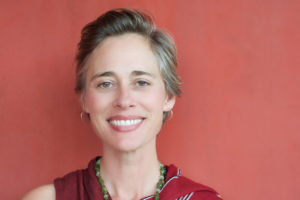 Lopön Chandra Easton
Lopön Chandra Easton is a teacher and translator of Tibetan Buddhism, focusing on the lineage of Machig Labdrön and Lama Tsultrim Allione. She has taught Buddhism and Yoga since 2001 and co-translated "Sublime Dharma: A Compilation of Two Texts on the Great Perfection." She is currently on the Tara Mandala Bay Area…
Learn more about Lopön Chandra Easton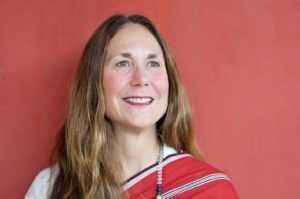 Polly Ryan, MA, MFT
Polly Ryan, MA, MFT has been a devoted student of Lama Tsultrim Allione since 1992. She has also studied with B. Alan Wallace for over two decades. Under the tutelage of B. Alan Wallace, she has studied Shamatha, The Four Applications of Mindfulness, Seven Point Mind Training, The Four Immeasurables,…
Learn more about Polly Ryan, MA, MFT