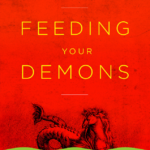 With Pieter Oosthuizen and Polly Ryan, MA, MFT
July 18 - 23, 2018
Tara Mandala Retreat Center
Inspired by the ancient practice of Chöd, Feeding Your Demons® is a five-step process created by Lama Tsultrim Allione that allows us to offer compassion and understanding to our own inner demons rather than engaging in battle and struggling with them.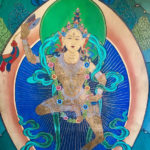 With Lopön Charlotte Rotterdam and Pieter Oosthuizen
July 27 - August 1, 2018
Tara Mandala Retreat Center
FYD® work will expand through mapping of family lineage demons, physical body demons, and hydra demons.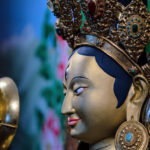 With Lama Tsultrim Allione and Pieter Oosthuizen
August 31 - September 4, 2018
Tara Mandala Retreat Center
In Kapala Training Level III we will go further into Machig Labdrön's lineage, learning specific new practices and deepening our understanding of the roots and branches of her lineage tree.