We are happy to present the following practice retreats, offering the opportunity to learn some of the different Chöd practices that shall be covered during the conference. These retreats will be held after the conference, on July 18-23, 2017.
Please continue to revisit this page as we information and retreats may be updated.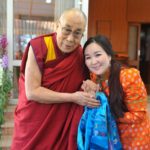 With Kunze Chimed and Chöying Khandro, M.A.
This rarely taught Chöd practice stems from one of the two Chöd lineages of the Buddhist Gelugpa tradition. Tracing their lineage from Machig Labdrön through Tsongkhapa, the founder of the Gelugpa, these Chöd practices were passed down through oral transmission ("ear-whispered") from lama to lama and remained fairly secret, practiced …Read more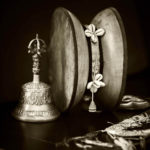 With Drüpon Lama Karma
The Chöd tradition includes numerous healing rituals and practices to cure illnesses, promote good health, remove obstructions and clear karmic patterns. In this unique retreat, Lama Karma will teach three such practices: 1. Changbu Gyatsa, the "100 handprint" torma ritual; 2. Jungzhi Zerba, a stand-alone sadhana involving torma offerings to …Read more