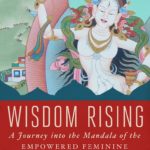 With Lama Tsultrim Allione, Shiva Rea and Krishna Das
May 10 - 13, 2018
Kripalu
For women at all levels. "We will see that the female body, manifesting as the dakini, is a potential vehicle for enlightenment. The Mandala of the Five Dakinis is a doorway with deep, profound roots that are timeless and inclusive.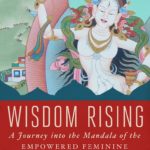 With Lama Tsultrim Allione
May 17, 2018
ABC Home
This evening talk is based on Lama Tsultrim Allione's new book: Wisdom Rising: Journey into the Mandala of the Empowered Feminine. A dynamic spiritual model based on 1000-year-old tradition from Tibet meets the gale force winds of the current world situation.